About the Strategic Facility Guide and RAL Location Strategies
This site was developed by RAL Location Strategies, a niche consulting firm that helps organizations improve the quality and management of their properties. The Strategic Facility Guide grew out of the need for small and medium organizations that did not have internal facilities expertise to get affordable and flexible assistance planning these assets. We prepared technical articles, resources, and tools that leanly staffed facilities departments can use to assemble and analyze data to find opportunities for improvement.
Our perspective of facilities is that the physical work environment should be as safe, enjoyable, and healthy as possible for all of us. This contributes to our physical and mental well-being, which contributes to the quality of our work. Property is typically a sizable financial asset for most organizations with multi-year implications, so wise investments are needed.
Our perspective of facilities management is that it is a complex decision-making environment influenced by organizational priorities, technical facts, and expanding knowledge base. FM data and systems are necessary for effective operations but need to be properly configured for their intended use.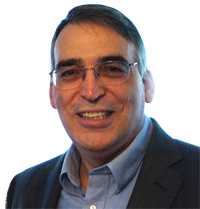 Bob Lambe, the President and CEO of RAL Location Strategies, has 30 years of experience on facilities projects, facility data systems, and long-term facility portfolio planning. The Strategic Facility Guide draws on a network of facilities managers, engineers, architects, realtors, programmers/analysts, and other professionals to develop the content we offer. Contact us if you would like to be a contributor.