Bank and Credit Union Facility Benchmarking Example
Intermediate size banks and credit unions spent an average of $400,000/year per facility over the 12-month period ending September 30, 2015.  This is a median of about 14% of the total non-interest expenses for the average US financial institution of this size. (Click the chart for full-size image)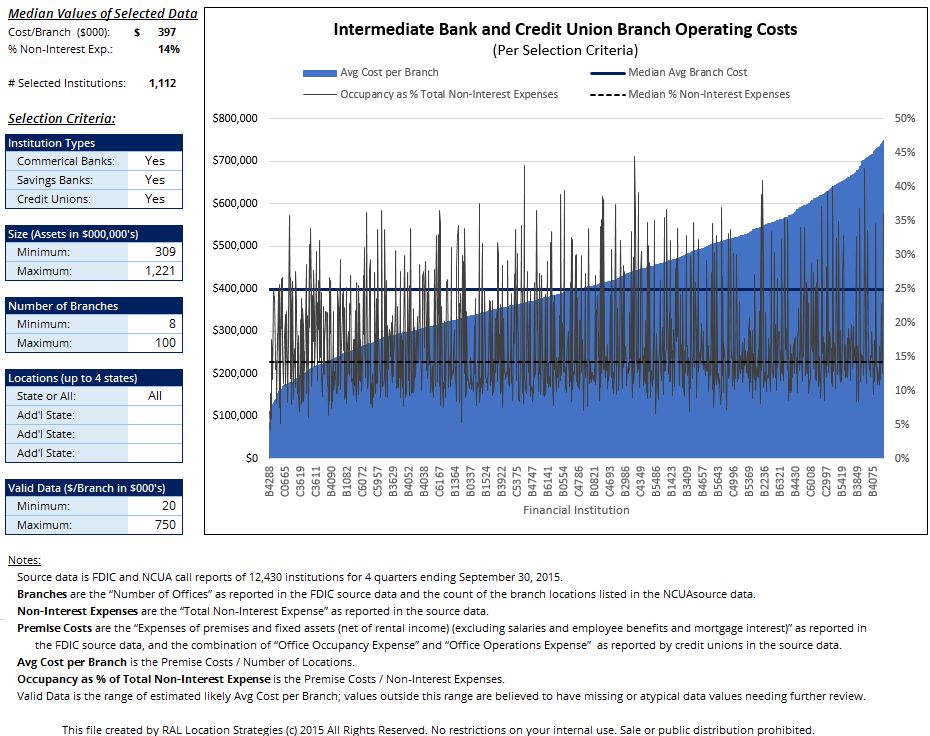 Larger banks spent a little more on average.  These figures do not include any institutions with very large cost/branch (since those are likely to contain atypical expenses).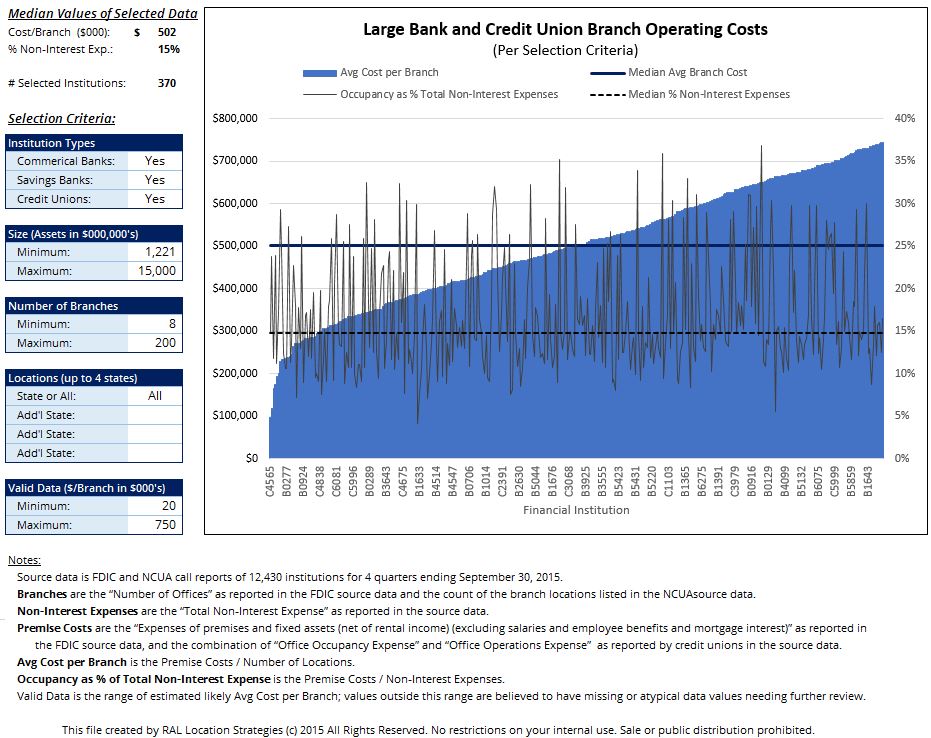 How do you compare?  Download the report for your state (no email or login required)
Available data from FDIC and NCUA was used to create the example reports on this page to show a simple version of benchmarking.  One can suspect that the average cost per branch facility might be lower than indicated in these charts if the data was adjusted to remove headquarter locations and non-recurring spending.  A structured program will use more granular and consistent data to better understand this spending that makes up 15% of total non-interest operating expenses.

You can also create your own version of the charts above with criteria you select.  Join this site (for free) by signing up below to receive the link to download the interactive source data file (and access to all our other whitepapers and templates).  This short video shows how the dynamic chart file works.